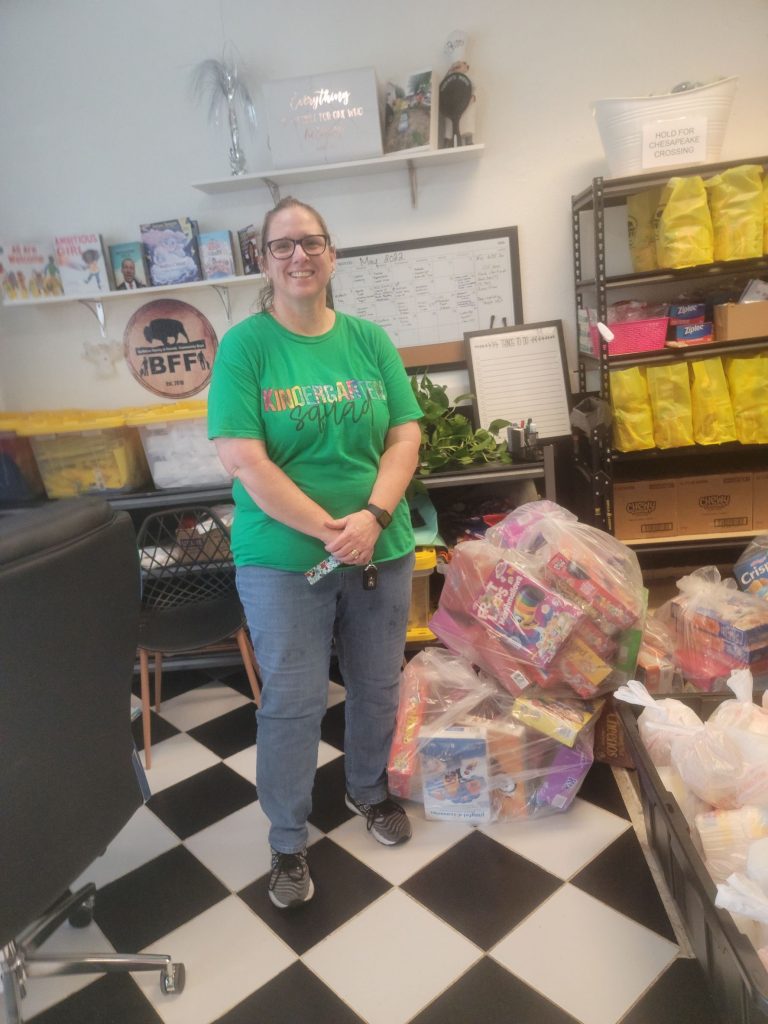 Early in June, we got a wonderful surprise from students and families at one of our local schools!
To celebrate the end of the year, the students at Portlock Primary collected 609 cereal boxes for a special project. Those cereal boxes were used to enhance their math and art skills. Taking observations of the cereal boxes, students designed their own cereal boxes. Then they used the donated boxes to practice measuring, counting, graphing, adding, and subtracting.
After all the learning was done, students did something fun with the cereal boxes! Linning them up in a massive domino line around the entire school, students watched as each cereal box knocked into the next.
Once students finished their cereal activities, the boxes were still new and unopened. Portlock Primary donated the cereal boxes to nonprofits in the area, including Buffalow Family and Friends. These cereal boxes will be great for seniors and families to have a sweet treat for breakfast this June.
Huge thank you to Portlock Primary and all the families who donated! What a great way to incorporate learning and generosity into the same project!